LUT
Tour Blog
Photos
News
Info
Itinerary
Register
Riders
Equipment
Training
Charity
Links
Forum
Guestbook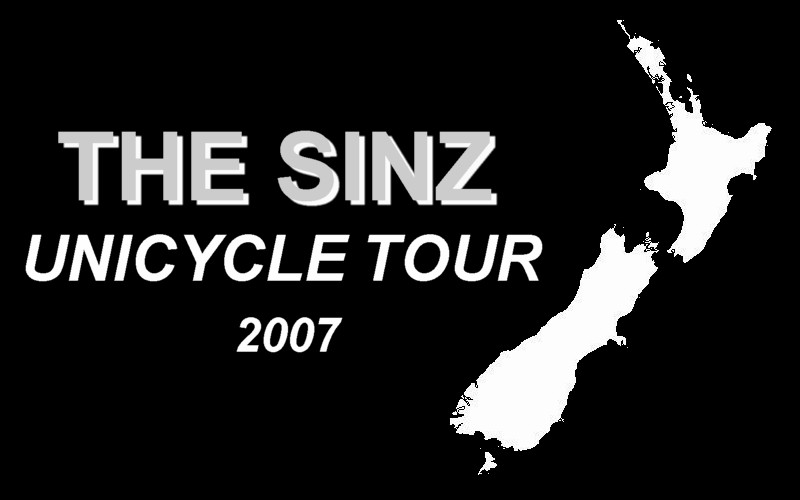 Tour Information

Dates: Mon 23 Jan (Day1)- Fri 3 Feb (Day 12)
What: a supported Unicycle tour of Laos. That means tour guides, a support vehicle, and pre-booked accomodation, a 2 day Mekong Boat ride, and most meals provided

Why: Because it's off the beaten track, and hasn't been done before. It's not just a sightseeing tour, it's a cultural experience. Imagine a group of unicyclists going through some of the most unlikely and exotic places! And watching the reaction of the locals who very rarely see foreign tourists cycling through their villages, let alone on a unicycle. Let alone a dozen of them!

Who is organising it: It will be run by a professional tour company (Grasshopper Adventures) with experienced guides. Grasshopper Adventures is run by Jason Williams, an expat Aussie who now resides in Thailand. He has led various charity cycle challenges for OXFAM and Intrepid Travel, and now runs his own travel company. www.grasshopperadventures.com
Ken Looi and Tony Melton (from New Zealand) are organising a group for the unicycle tour. Ken is one of the worlds top long distance unicyclists (he holds the current 24hr World Record, 378km), while Tony is our top trials unicyclist as well as a director of Unicycle.com New Zealand, the biggest unicycle distributer in the Southern Hemisphere

Distance: 50-90km/day, with rest days. Total approx 500km
Itinerary and route: Click the link on the toolbar above

Cost: US$850 per person. This will cover guides, accomodation, most meals and support vehicle. On top of that factor in flights to and from Bangkok, flight/train from Bangkok to Chiang Rai and Vientienne to Bangkok (the starting and ending points), travel insurance, and spending money

Number of riders: 12. This will depend on interest, but we want to keep the group a manageable size. We will announce registration details on a mailing list. Once registration opens, it will be on a first come, first served basis until all slots are filled.

Registration: Will be in May/June. There is a deposit of US$250 to be paid on registration per rider. This is not refundable if the rider pulls out, but can be traded with someone else who may want to ride in the tour, but missed out during registration. In the event of trip cancellation or unforseen natural disaster deposits will be refunded, less transaction and currency fluctuation costs. The organisers will not be liable for any airfares/training/or other associated costs incurred (get travel cancellation insurance!).
Cut off-dates:
| | |
| --- | --- |
| | 23 May- Registration begins. A big warm bear-hug to those that registered already! Be in to win the tour mascot if you register before 1 August |
| | 1 August- Late fee of US$50 applies (Mmm...coffee and biscuits for those that register early) |
| | 1 October- Registrations close for good. Exceptions only with suitable bribe/dowry/naming rights to your firstborn |
| | 1 November- Zog says....where's Johnny???? Sell your soul to come on tour |
| | 1 December- remaining balance for the LUT due |
Equipment: Cokers (36" Unicycles) only. A 29'er may be acceptable, but you will not enjoy it as much if you are frantically trying to keep up with the group. We expect to average about 14-18km/h when moving. Our guides will be riding b*cycles, but we'll train them to ride on one wheel by the end of the tour. The support vehicle will follow behind us and carry our luggage.

Fitness: It is the riders responsibility to be fit for the ride, which means being able to ride up to 100km in a day, in hot/humid conditions. The fitter you are, the more you will enjoy the ride. We may split the 100km ride in the itinerary, but most days will involve at least 50-70km riding.

Health/safety: As with any sort of trip, you will need good travel insurance. The support vehicle will provide a backup if a rider falls ill and is unable to ride; and also provide basic first aid. Any form of evacuation (eg accidents, broken bones etc) will require a good insurance policy. It is also the riders responsibility to organise relevant immunisations prior to the trip, and to ensure they are fit enough to complete the challenge

Website: More will be added, including rider profiles, useful info/links, packing list, photos and a trip blog.

Inspiration: Check out www.unitours.org for some ideas on unitours done in the past. It is organised by different people, but hopefully we'll have some participants from previous unicycle tours coming along. Also Kens website www.adventureunicyclist.com has some pics from his Vietnam to Cambodia Unicycle tour. Also check out "Into the Thunder Dragon", a film featuring Kris Holm and Nathan Hoover as they unicycle through the Himalayan Kingdom of Bhutan, which will have many similarities to this trip. Available from Unicycle.com

Further information on training, equipment, travel advice (immunisations etc) to follow. Hope you can join us on tour!
All the best,

Ken Looi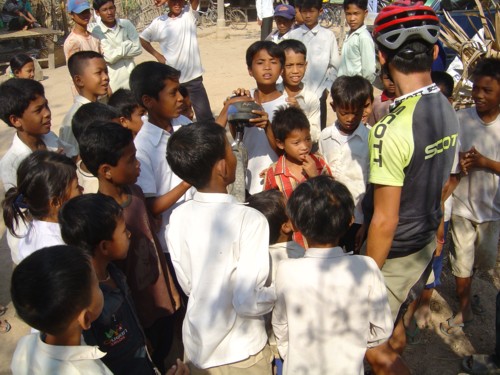 ~~~~~~~~~~~~~~~~~~
"I too would like to come with you, but a very bad person stole my unicycle!" The Deli Lhama