LUT
Tour Blog
Photos
News
Info
Itinerary
Register
Riders
Equipment
Training
Charity
Links
Forum
Guestbook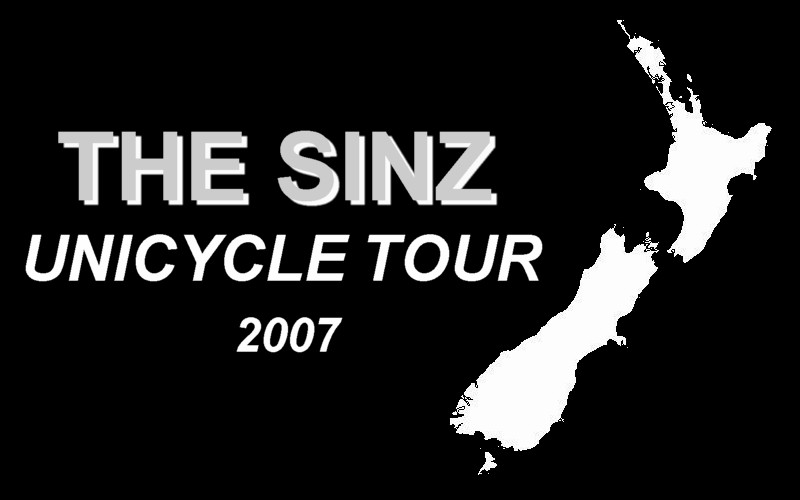 Day 11 Nam Ngum Lake to Vientiane - 97km - Last day of the LUT
By Tony Melton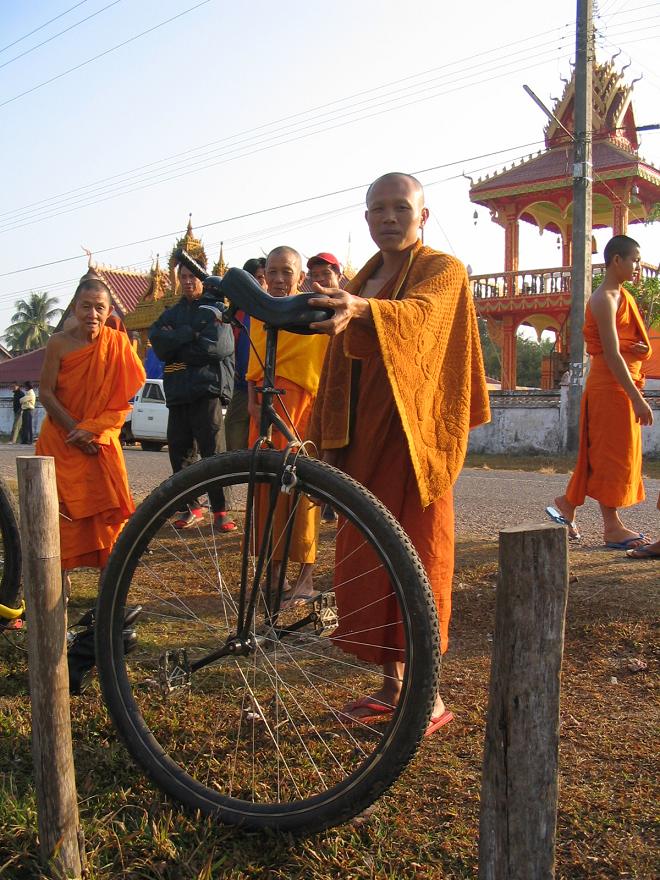 We awoke early for a beautiful sunrise over Nam Ngum Lake and more eggs for breakfast. Toast made an appearance on the breakfast menu, which was a bit of a novelty for Lao. After brek and packing the truck with gear, we set out on the final day's riding. We backtracked four kilometres past the dam and into rolling fog-dusted countryside. There was a 100m hill with a steep section in the first 10km, which was a welcome challenge. On this hill Nathan and Beau caught up to me and we rode together for the next two rest stops. My ankle wasn't giving me any trouble at this stage so I could keep up with Nathan and Beau. We played word games ('The Minister's Cat' from Z to A and 'Ghost') to keep ourselves amused. At the first rest stop by the Nam Ngum River some monks who were working in gardens on the riverbanks investigated our unicycles. They seemed impressed, as far as I could tell.

By the time I had reached the second rest stop of the day at 44.4km it was very flat and already very hot. Thankfully Jason had cracked open another box of Beng-Beng bars, in preparation for us hot and bothered unicyclists! After scoffing a Beng-Beng a couple of bananas and a mandarin I had a brief snooze while waiting for the others to arrive at the rest stop.

Jesper and I rode together for the next 13km until I had to get off to allow the circulation and feeling to return to my crotch. Getting going again after this stop wasn't easy – I felt so tired I could have gone to sleep right where I was under a shady tree on the roadside. This 26km long section of road between the second rest stop and our lunch stop proved to be the toughest part of the ride – hot, long and flat. I rode along with some school kids who were returning to school after their lunch break, books in hand. In my best Lao I said 'Sabidee' to them and 'Lot thip gong deo' (unicycle, or literally 'bicycle with one wheel' as there is no Lao word for unicycle.) It was nice to have some riding buddies, albeit briefly.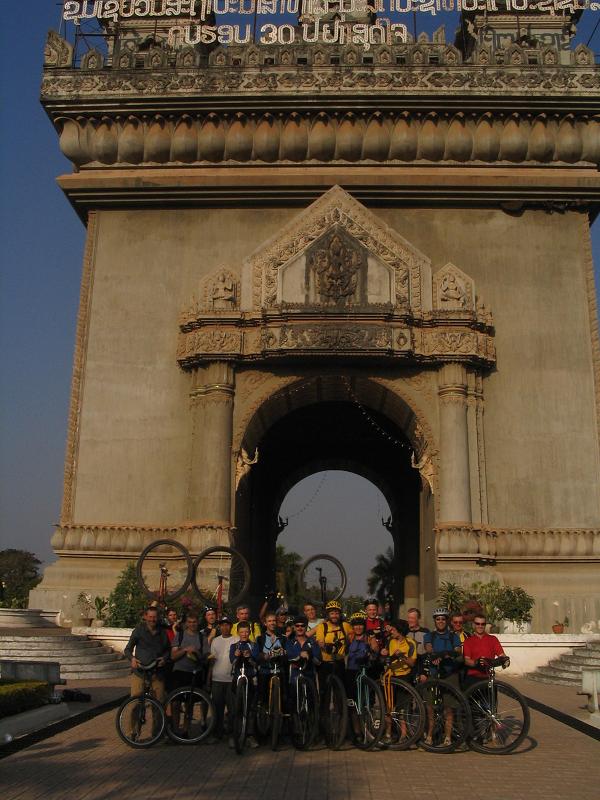 Finally I crossed a metal bridge and on the other side lunch was waiting on a floating restaurant barge on the Nam Ngum River. I couldn't stomach much of the food (for some reason in very hot weather I lose my appetite) but the prawns were very good.

It was still very hot after lunch, but once I got rolling again it wasn't so bad knowing that there were only 25km to go. After about ten kilometres I stopped at a roadside shop with a shade tree and bought a bottle of green Mirinda for 3000 Kip. They had no refrigeration, so the fizzy was promptly poured into a plastic bag and ice cubes added – nice! The young guy who handed me my refreshment-in-a-bag spoke a little English and was able to tell me that he had seen us LUT unicyclists on the Thai TV news the previous week.

Jason and I rode the last few miles to the main highway into Vientiane together. We waited under the awning of a motorbike repair shop whose owner is kind enough to supply us with chairs. I bought a 'Sponsor' sports drink and discovered to my disgust that it tastes exactly like Gastrolyte – yech! More riders appeared out to the afternoon heat and we headed off en masse, with our mini-van in front and the support truck behind. There were three lanes of traffic and we unicyclists took up two of them. It was a great way to ride into town! I'd never before felt so safe on a unicycle riding on a major road. We soon met our first set of traffic lights – the first we'd seen in Lao! The unitourists were in high spirits and soon the Victory Arch, modelled in the style of the Arc de Triumph, was spotted. We rode through the park surrounding the Arch and through the Arch itself, much to the amusement of the bystanders. Numerous photos were taken of various groups of unicyclists in many different combinations and permutations. We then rode the final few blocks to our hotel.

After hot showers (yay!) we went to a good Lao restaurant and had a very nice meal to celebrate the finish of the tour. Beau finally got the Beerlao Jason had offered as a reward for climbing the steep Nam Ngum hill. I had a Singapore Slinger cocktail, followed by a B-52, then my memory fades out after that! A great end to a great tour. Where will the next Asian unitour be? I don't know, but I'm signing up for it already!