LUT
Tour Blog
Photos
News
Info
Itinerary
Register
Riders
Equipment
Training
Charity
Links
Forum
Guestbook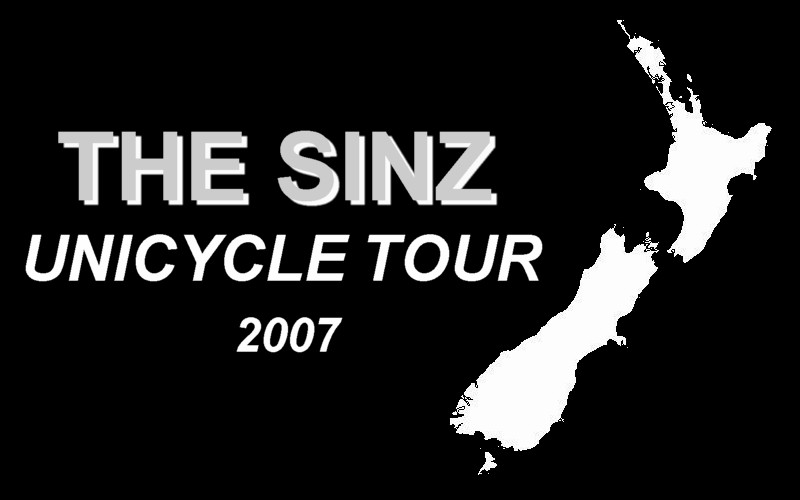 Day 12 Vientienne, conclusion of the tour
By Nathan Hoover


Our last day in Laos started most excellently: we got to sleep in! After
two days in a row getting up at 5am, it was great to sleep in a couple
of hours. The hotel had a decent breakfast and a number of us ate there
around 7:30 to 8:30. After breakfast, we packed up our unicycles for
traveling home, caught up on diaries etc and checked out of the hotel at
11:30am. Grace, Beau and I walked around town for a while and found a
great restaurant for lunch. Beau and I had homemade pasta with squids,
and Grace had Ratatouille - not very Lao, but maybe a little French at
least. Of course there was Beer Lao as well.

After lunch, we split up. Grace took a Tuk-tuk with Mike to Pha That
Luang (the Great Stupa) which is a beautiful monument that has the
distinction of being on the cover of the Lonely Planet Laos Guidebook.
Beau and I opted out of such a strenuous sight-seeing option and instead
walked down by the Mekong River, through a couple of temples, and looked
in a few handicraft stores.

Most of the trip members met back at the hotel at 3pm. 11 of us
(should've been 12 with Ken), were all taking the night train together
across Thailand to Bangkok. Jason had arranged a bus for us and another
vehicle to take our baggage to the border. Barry, Beau, Grace, Hans,
Jesper, Mike, Nathan, Nick, Rob, Sid and Thomas plus 11 unicycles and a
huge pile of other baggage were the group. The ride to the border was
about half an hour and we got to pass by the famous Beer Lao brewery. We
pulled up to the Immigration office, on the Lao side of the Friendship
Bridge. The line wasn't too long and soon we were all through. I hired a
bus to take us all the way to the train station on the other side of the
bridge in Thailand. The whole bridge is No-man's Land. We had checked
out of Laos but not into another country yet. Crossing the low but still
wide Mekong was fun, then we pulled up at Thai Immigration. It was a
little disconcerting to be dropped off with just our passports and have
our bus just take off, but we trusted the guy. It took a while to find
the right forms, fill them out, then wait to be issued a visa. There
were drug-sniffing dogs and tough looking customs officials but they
didn't seem interested in any of us. Eventually, everyone made it
through to the other side to find our bus waiting. From there it was
only a mile to the train station.

We dropped all the baggage in one big pile and split into shifts. I was
on the first dinner shift and we checked out a couple of restaurants
before deciding to eat in the station restaurant as recommended by
Jason. After we ate, we watched the baggage as the others took their
turn. Our train was already in the station and a couple of us went on
board to see if the baggage would all fit. It turned out that the train
guys wouldn't let the large boxes go anyway - they had to be checked as
freight and ride in the baggage car. This was a royal hassle that took
at least an hour. Thomas, Rob and others had a stressful time getting a
number of large unicycles correctly checked in. How could it require so
many forms with each person's name filled in so many times, all filled
out by one overworked clerk? In the end, they were almost successful.
They did get all the cycles onto the train, but a couple ended up tagged
incorrectly to be ejected at the airport rather than at Bangkok station.
We pulled out on time, at 7pm.

Although courtesy of Jason, we had reserved sleeping berths, the train
was pretty cramped. But the air conditioning was working so we were not
complaining. The price of beer on board was high though, and the
hostesses tried really hard to get everyone to over-consume. I sat, not
even halfway though a Chang Beer, talking to Beau, Thomas and Jesper.
The lady comes up: "More beer? Four people, four more beers?" I think
everyone was still pretty tired; I know I was. By 9:30pm or so, the
stewards had pulled down the top bunks and made up beds for everyone. We
each pulled shut our curtains and went to sleep.

I slept really well on the train. I always do. There is something really
pleasant about cruising across a foreign land at night in a train. We
woke up around 6am and those that had preordered breakfast had it
delivered in bed. We arrived at the airport at 6:30am and split duties -
some of us were getting off and needed our baggage off the train. We
also had to run up to the baggage car and make sure that only Barry and
Nick's unicycles came off the train and that the rest stayed on. It all
worked out and we waved good-bye to the last four people on the train:
Jesper, Mike, Rob and Thomas.

The air here, even before 7am, was brutally humid. A unicycle tour in
these conditions would be tough. The seven of us walked into the airport
and with the help of a friendly porter, found the left-luggage office
that accepts large baggage and check everything in. He also helped us
negotiate to hire a minibus taxi to take us to the hospital to visit
Ken. It turned out to be affordable and only a 25 minute ride. Since it
was Saturday, the normally horrendous traffic was no problem at all.
Bumrungrad International Hospital www.bumrungrad.com is the most
impressive hospital I've seen anywhere in the world. The lobby looks
like that of a 5-star hotel, and the people coming in and our appear to
be from countries all over the world. It's a million square feet and
350,000 non-Thai patients from 150 countries are treated every year
here. In just a few seconds, we were up on the 11th floor, marveling at
the fresh cut flowers and the incredible cleanliness of everything. We
knocked on Ken's door just before 8am and woke him up, but he was very
happy to have 7 visitors. His room was private and spacious. Since he
had had surgery for his leg, he wasn't in a cast, and was all setup with
his computer and other stuff right at hand. We visited for over an hour,
chatting and looking at pictures. I gave him copies of most of mine from
the trip - 3GB. Then, there was a knock on the door, and in walked
Jesper, Mike, Rob and Thomas! Now we had 12 of the LUT cyclists in one
hospital room! And it still wasn't crowded. Even though we all wished it
hadn't happened, it was a great reunion.







Soon, Grace, Beau and I had to return to the airport for our flight. The
taxi driver told us that sometimes it takes hours to go all the way out
to the airport - the traffic jams move at 2km/hr. But we cruised at
80-90. Our Emirates Airways 777 to Hong Kong was very comfortable. We
had 6 hours to kills in Hong Kong so had a nice dinner and more reading
and diary catch-up. Finally just after midnight on Feb 5, we took off
for San Francisco, arriving around 7pm the night before. That was a
really long day, starting on the train in the middle of Thailand, and
ending safe at home, 40 hours later. It was very strange being home, so
hugely far from Laos. It was interesting to think that Jason had already
started all over again, doing another bike tour over a somewhat similar
route to ours. What a great adventure this trip was.