Day 5 Luang Prabang Restday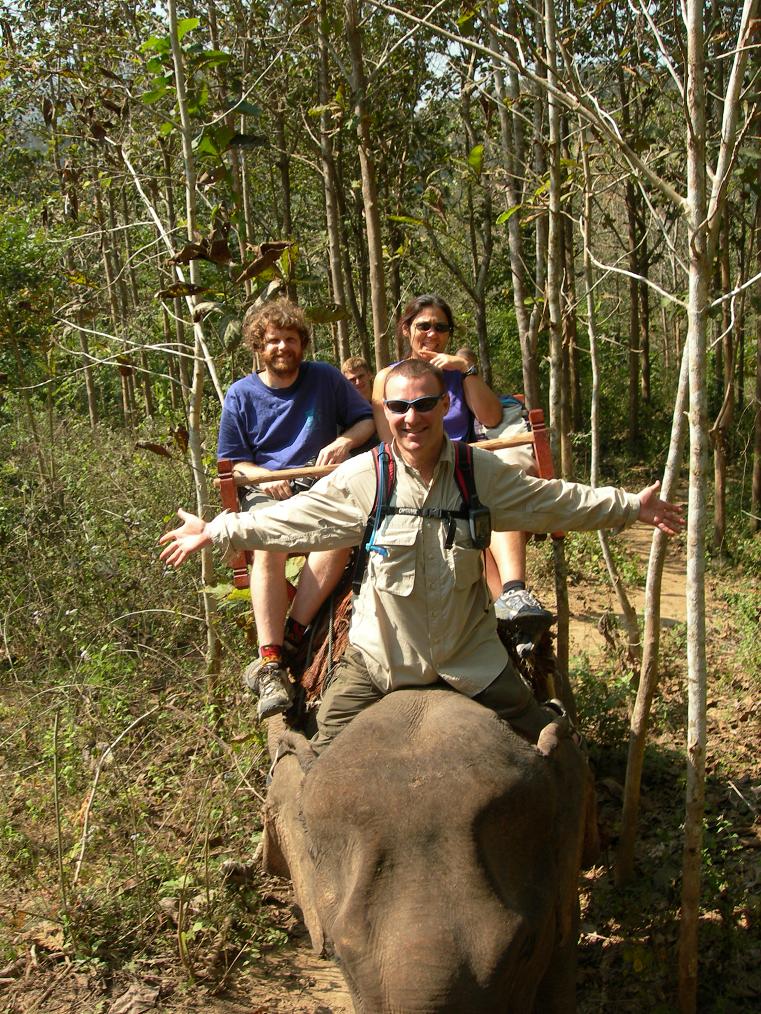 Today was a free day for the riders to explore this charming little town. Rob and Hans were up at 6am to watch the Monks getting Alms (food from the locals). Basically the monks parade through town chanting away whilst the locals line up on the side of the road to give out food into their little bowls. They eat two meals a day, and nothing from 12 O'clock onwards.
Some of the riders headed off for an elephant ride which proved as challenging as unicycling. They are not the fastest means of transport around; the 2km ride took a whole hour. And if you thought saddle soreness is a problem exclusively related to unicycling.....you quickly found out otherwise.
The rest of the riders were going to ride out of the village to see some interesting crafts. With Tony the only one keen to get back in the saddle again, we quickly abandoned that idea and piled into the back of the support truck. We drove several k's out of town to a small village to watch machetes and other knives being made from recycled scrap metal. The metal was heated up on a coal fire and vigorously hammered into shape by a team of 2-3 people. It was amazingly co-ordinated, as any mistiming would result in someone's head being mashed by a mallet.
We then went and watched silk being weaved and made into fine fabrics. They even had live silkworms for the tourists to play with.
The paper making village was next. We watched as the locals pulped the bark from the trees and then boiled the residue with ash, before floating it onto a thin frame and drying it to make paper.
After that we spent the day exploring the local temples. Luang Prabang is famous for it's Bhuddhist temples and has a World Heritage status because of this. There were many elaborate and colourful temples scattered around the town.
Quotes of the day:
"Hmmm...it smells sweet!" Gilby on Elephant flatulence
"It just kept going. Must have rained two gallons all at once". Seth on Elephant micturition